FINE ART Digital Printing, Graphic Design and Production Studio. Musings and reminiscing on Art, Design, Music, Daily Life in Ottawa, Friends, Gossip, Life in This City, Enjoyment of Vintage and Reclaimed objects, Cool people and places, Cats and so much more are my favourite pastime...
18 Oct 2014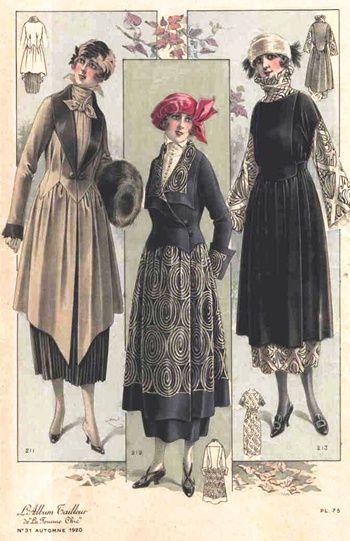 I found this image from the fashion catalogue of some hundred years ago or just a little under.
Couldn't resist stashing it so I could share it and enjoy its beauty.
Those dresses are soooo unbelievably artful and beautiful.